Our Story
Kraemer Fields is the culmination of a life-long obsession with the game of soccer for our family. We designed it as a soccer-specific complex, but it's goal is not just to offer a home to our soccer community, but to also bring our community closer together. The Kraemer Family is composed of Richard and Mary Pat Kraemer and their three kids, Laura, Steven and Christina. All three kids played soccer growing up in Los Alamos, NM and continue to have a passion for the game (and sports in general) to this day.
Although these fields bear our family name, we truly look at them as belonging to the soccer community as a whole.
Our Mission Statement is "To Foster Camaraderie Through Competition", and we can't wait to get started.
Meet the Team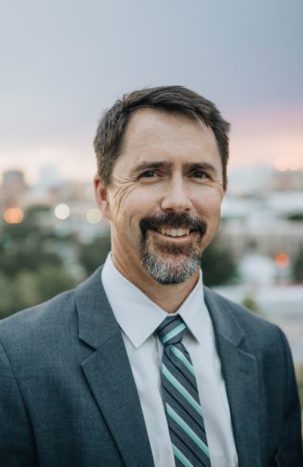 STEVE KRAEMER
Founder and Soccer Guru
Steve's passion for soccer is well-known in the community and it's no surprise he's taken that love of soccer and turned it into the creation of Kraemer Fields.
When asked what motivated him and his family to take on this project, Steve replied, "When I think about all the special relationships I have in my life, whether it be professional or personal, almost all of them have their roots in soccer. Soccer acts as a binding force in our community, and I wanted to create a special place dedicated to soccer and those that love the sport. Not only to provide competition, but to foster camaraderie and relationships that will last for lifetimes."
Steve grew up in Los Alamos, NM playing soccer, basketball, baseball and track. From the age of 5 he told his parents he was "going to be a professional soccer player" when he grew up. After a successful high school career, he was lucky enough to play for the University of New Mexico Men's soccer team, acting as captain his junior and senior year. After college, his plans came to fruition as he played in the USL Championship for 5 seasons before returning to Albuquerque in 2002. Once back in Albuquerque, he immediately got involved coaching soccer at the club level, winning multiple state championships.  He also coached at the New Mexico Youth Soccer (NMYSA) Olympic Development Programs and spent time as a District Commissioner for NMYSA.
Steve continues to coach and play soccer in the community.
You will see Steven, Rich and Mary Pat at all NM United home matches…often times leading the chants.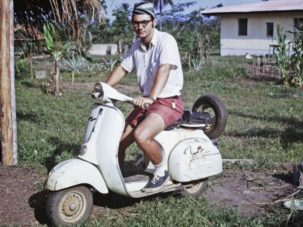 RICHARD KRAEMER
Founder, Father, Grandpa and Athlete
Rich was born in Canada and emigrated to the USA as a child, growing up in Santa Clara, California. After graduating from Santa Clara University and marrying Mary Pat O'Connell, an Irish beauty, he and his new bride joined the Peace Corps and served in Liberia for five years. Returning home, he attended UCLA and earned a Master's degree in Public Administration and worked for the City of Inglewood. In 1977 he returned to Africa as Deputy Director for the Peace Corps program in Nairobi, Kenya. In 1982 the family (now totaling five) saw the light and left for the Land of Enchantment, settling in Los Alamos, where Rich started out as house-husband. He then operated a small business and eventually became involved in real estate sales and land development.
Rich has been active in soccer as a Coach and Board member of NMYSA and Los Alamos Youth Soccer League. Kraemer Fields is a dream come true and the culmination of a lifelong love of sports in general and soccer in particular.
Sports play an increasing role in today's world of hand-held devices. They teach socialization, leadership, teamwork, and goal setting to name a few. Sports are a metaphor for life, and Kraemer Fields is our family's contribution to the enjoyment of the sport of soccer for all New Mexicans.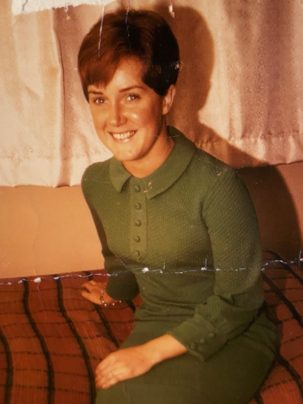 MARY PAT KRAEMER
Founder, Mother, Grandma and Athlete
Born in the 'Show Me' state of Missouri,  I Iived in 5 states before settling in Georgia where I attended school through grade 11.  Heading to  California my senior year, I  graduated from Pioneer High School and then Santa Clara University.  Being mistaken by a classmate for someone else at Santa Clara, I was incredibly lucky to be introduced to a fellow student who is now my husband of 54+ years.  Our lives together began with a stint as Peace Corps volunteers, beginning  as a two-year assignment and lasting for almost 9 years.  Life hasn't slowed down since!
Together we were blessed with three amazing kids – and yes, I may be slightly biased.  Laura, Steven and Christina each kept us on the run with sports , especially soccer, and after school activities. Most sports involved driving to Albuquerque, Farmington, and scores of other cities.  As a full-time working Mom, I  both loved and dreaded those times.  😊
Work consisted of a career with Los Alamos County starting as Youth Services Librarian,  Library Director, Community Services Director, and a stint in the County Administrator's Office before being twice elected Los Alamos County Clerk and retiring in 2009.
I find myself in retirement almost busier than  when I was working!  Grandparenting is the most fulfilling new 'job' but so many other opportunities have cropped up: renewing friendships, traveling, exercise, volunteer work, and, as a family, supporting the growth and development of soccer.  I look forward to continuing my small part in helping Kraemer Fields contribute to that growth.